For the TLMI 2015 Converter Meeting Chair Charlie MacLean (ASL Print FX) has put together a strong speaker line-up. Each expert presenter will offer attendees insights and lessons to help them refine their business models for the future. 
Mike Walsh – Designing Your Business for the 21st Century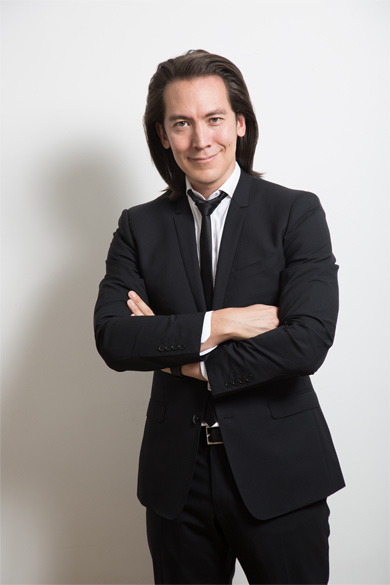 Mike Walsh is a global authority on the 21st century business. Author of Futuretainment, and CEO of Tomorrow, a consumer innovation research lab, Walsh prepares business leaders for what's next. A leading authority on the intersection of emerging technologies, consumer behavior and fast growth markets, he brings unique insights into the growing influence of new markets on breakthrough innovation and business transformation. Rather than focus on the distant future, Mike focuses on the next five years – scanning the near horizon for disruptive technologies and consumer innovations on the verge of hitting critical mass – then translating these into usable business strategies.
Geoff Colvin - Leading Ahead of What's Next
Geoff Colvin is an award-winning thinker, author, broadcaster, and speaker on today's most significant trends in business. As FORTUNE's Senior Editor-at-Large, he has become one of America's sharpest and most respected commentators on leadership, globalization, wealth creation, the info-tech revolution, and related issues. As anchor of Wall Street Week on PBS, he spoke each week to the largest audience reached by any business television program in America. Colvin has a unique perspective rooted in long-standing relationships with the world¹s top leaders in business and government. He knows what they¹re seeing, thinking, and planning and reveals how they¹re leading, making choices, and responding to today¹s challenges in ways that others can learn from.
John Standish – Improving the Recyclability of PET Bottles and Thermoforms – Pressure Sensitive Label Selection and Innovation
John is the Technical Director of the Association of Postconsumer Plastic Recyclers (APR) a trade association that represents over 90% of the PET and HDPE container recycling capacity of North America. APR is interested in promoting the collection of plastics for recycling and plastic products that are compatible with the recycling processes used today. A current area of focus at the APR, and one that will resonate with TLMI members, is developing an understanding of how pressure sensitive labels impact the recycling of PET packaging.
Alan Beaulieu – two presentations:  The Economy and An Analytical Review of 10 Years of Ratio Study Results
One of the country's most informed economists, Alan Beaulieu is a principal of the ITR Economics where he serves as President. Since 1990, he has been consulting with companies throughout the US, Europe, and Asia on how to forecast, plan, and increase their profits based on business cycle trend analysis. Alan is also the Senior Economic Advisor to NAW, Contributing Editor for Industry Week, and the Chief Economist for HARDI. Alan is co-author, along with his brother Brian, of the book Make Your Move, and has written numerous articles on economic analysis.
Alan has become somewhat of a regular at TLMI meetings. Attendees value his insight on emerging trends. For this meeting, Alan has mined 10 years of TLMI Management Ratio Study survey data and will share his analysis and thoughts on how converters can capitalize on the results.
The 2015 Converter Meeting, Building a Better Boat: Refining our Future Business Model, will take place March 9-12 at The Cloister, Sea Island, GA. Click here for complete details.